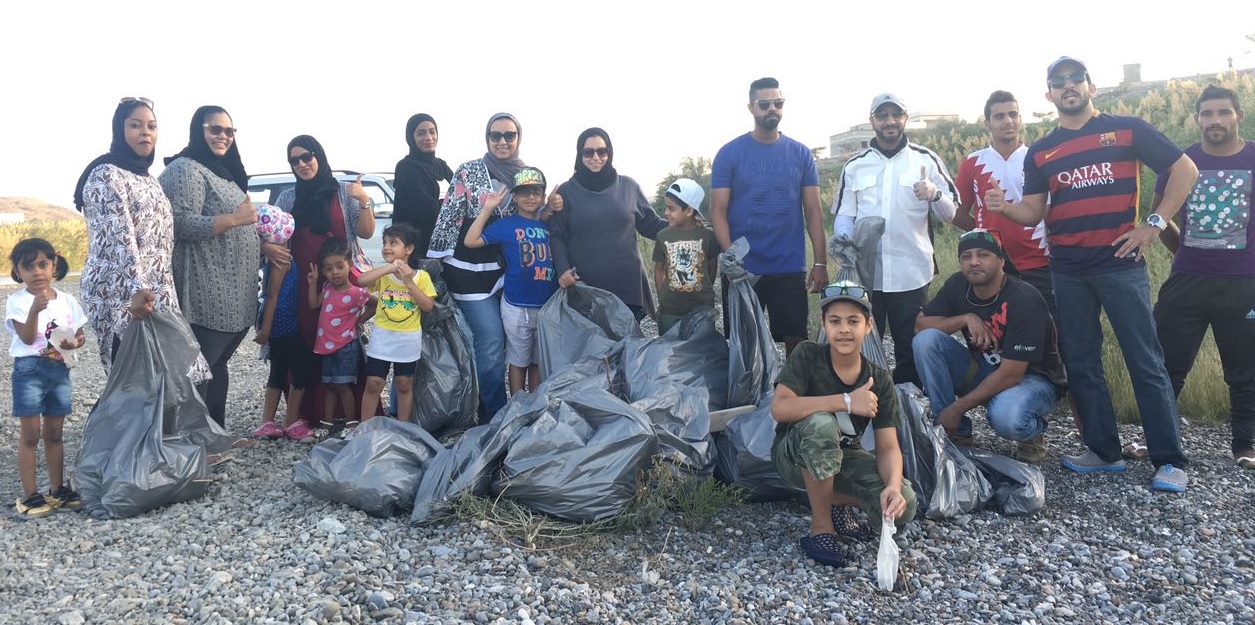 Muscat, 7th March 2017:  As part of its commitment to the community, Oman Arab Bank (OAB) organised a clean-up initiative at Wadi Al Khoud. The event which carried the theme 'Let's keep Oman Beautiful' was organised recently, and saw the participation of OAB employees and their families, together with a number of visitors to Wadi Al Khoud willing to join the Bank's CSR initiative.
Commenting on the importance of such initiatives, Hilal O. Al Siyabi, Head of CSR at OAB said, "Although important, we at OAB believe that there is more to CSR than providing financial support to various social activities, CSR for us also includes the engagement of our employees with the community, which in turn will reflect positively on both parties. Therefore, at OAB we focus on promoting a culture of sharing and collaboration in volunteer work among OAB family members. Our goal is to instil a feeling of joy and satisfaction among our employees when serving the community. This initiative in particular reinforces the importance of collaboration in such social activities. Serving the community is a national obligation in which all members of society should be a part of, and we were pleased to see visitors to the Wadi joining us in our initiative."
This event comes as part of OAB's CSR initiatives, marking its first such event of this year and reflecting its commitment to the community. OAB employees and their families showed great enthusiasm in joining hands to clean the Wadi in order to reveal its true beauty and its prominence as one of the key tourism destinations in Muscat.
"At OAB we consider community work as an integral part of job and we do our best to encourage all our staff to participate and make each initiative a success. I would like to take this opportunity to thank each and every OAB staff member and their families who contributed towards the success of this initiative. I would also like to thank all the volunteers and visitors to the Wadi who participated in the initiative. I appeal to everyone to preserve the environment, and make sure not to pollute nature with waste; and especially so for our tourism attractions. In doing so we will set an example and indirectly teach the importance of preserving environment to our children as well," Hilal Al-Siyabi added.
Oman Arab Bank is one of the first banks to be established in Oman, with a rich and proud history dating back over three decades. Consistently expanding its reach, the Bank today operates a nationwide network of 56 branches, 7 Islamic window 'Al Yusr' and over 135 ATMs spread across the Sultanate. It provides the complete range of financial products and services for personal banking, corporate, and investment clients.
https://www.oman-arabbank.com/wp-content/uploads/CSR-Cleanup.jpg
0
0
Yazan Amro
https://www.oman-arabbank.com/wp-content/uploads/SiteLogo-300x97.png
Yazan Amro
2017-03-07 05:25:50
2017-03-12 05:32:03
OAB organises 'Let's keep Oman Beautiful' CSR Initiative