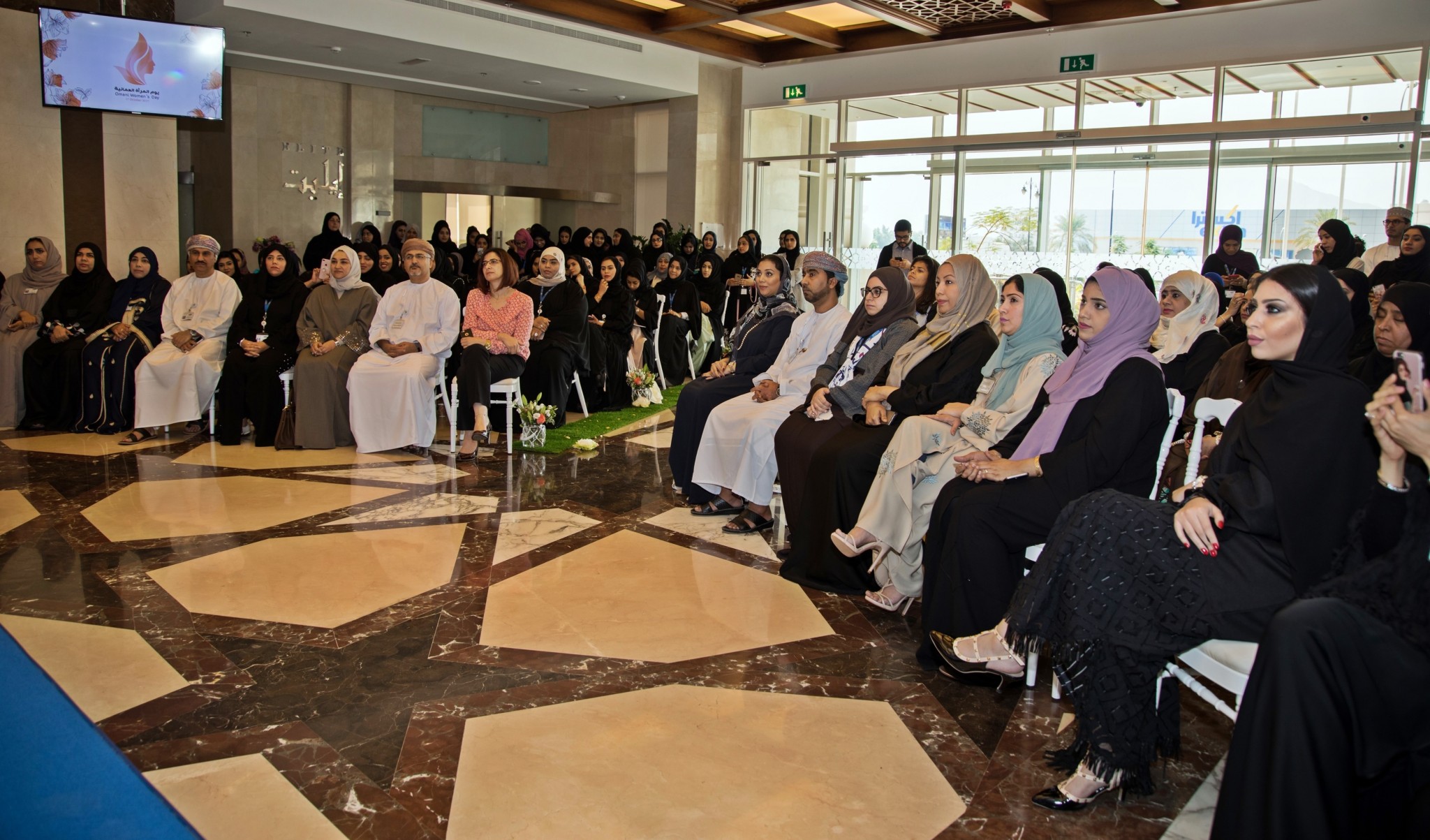 Launches commemorative 'Wamadhat' book
Muscat, October 17, 2017: Oman Arab Bank (OAB), in commemoration of the Omani Women's Day, held a special gathering for its female staff members at its head office in Ghubra. As part of the celebrations the Bank unveiled a special commemorative book titled 'Wamadhat', the content of which was contributed by all female staff members working at the Bank.
Commenting on the event, which was held on October 17, Hilal Al Siyabi, Head of Corporate Social Responsibility of OAB said, "Empowering women and promoting gender diversity has always been one of the core values of the Bank. We strongly believe that everyone at the Bank, regardless of gender, deserve an equal opportunity at professional growth by virtue of their professional performance and talent. As a result, several women have made impressive strides in all aspects of their jobs, with many already holding positions of authority within their respective departments. They have clearly demonstrated their indispensability to the success of the Bank's operations and are a vital part of the OAB family."
Wamadhat that was launched on the day is a commemorative book specially done for Omani Women's Day. It is a compilation of quotes and sayings that have personally served as a source of inspiration and guidance to each of women currently working at OAB.
"With this book we wanted to showcase the thoughts and beliefs that our female staff live by and have guided them in their ongoing professional journey. It also provides a deeper insight into the people that they look up to and who have served as an inspiration to them in their professional careers," Hilal added.
The commemorative event concluded with a commemorative cake cutting ceremony in honour of all women working at the Bank.
Oman Arab Bank is one of the first banks to be established in Oman, with a rich and proud history. Today, the bank operates a nationwide network of 57 branches and 8 representative offices across and 148 ATMs spread across the Sultanate. OAB provides the complete range of financial products and services for personal banking, corporate and investment clients.
https://www.oman-arabbank.com/wp-content/uploads/OAB-Womens-Day-Celebration.jpg
0
0
Yazan Amro
https://www.oman-arabbank.com/wp-content/uploads/SiteLogo-300x97.png
Yazan Amro
2017-10-17 10:00:01
2017-10-19 13:04:33
OAB Celebrates Omani Women's Day with Staff Gathering