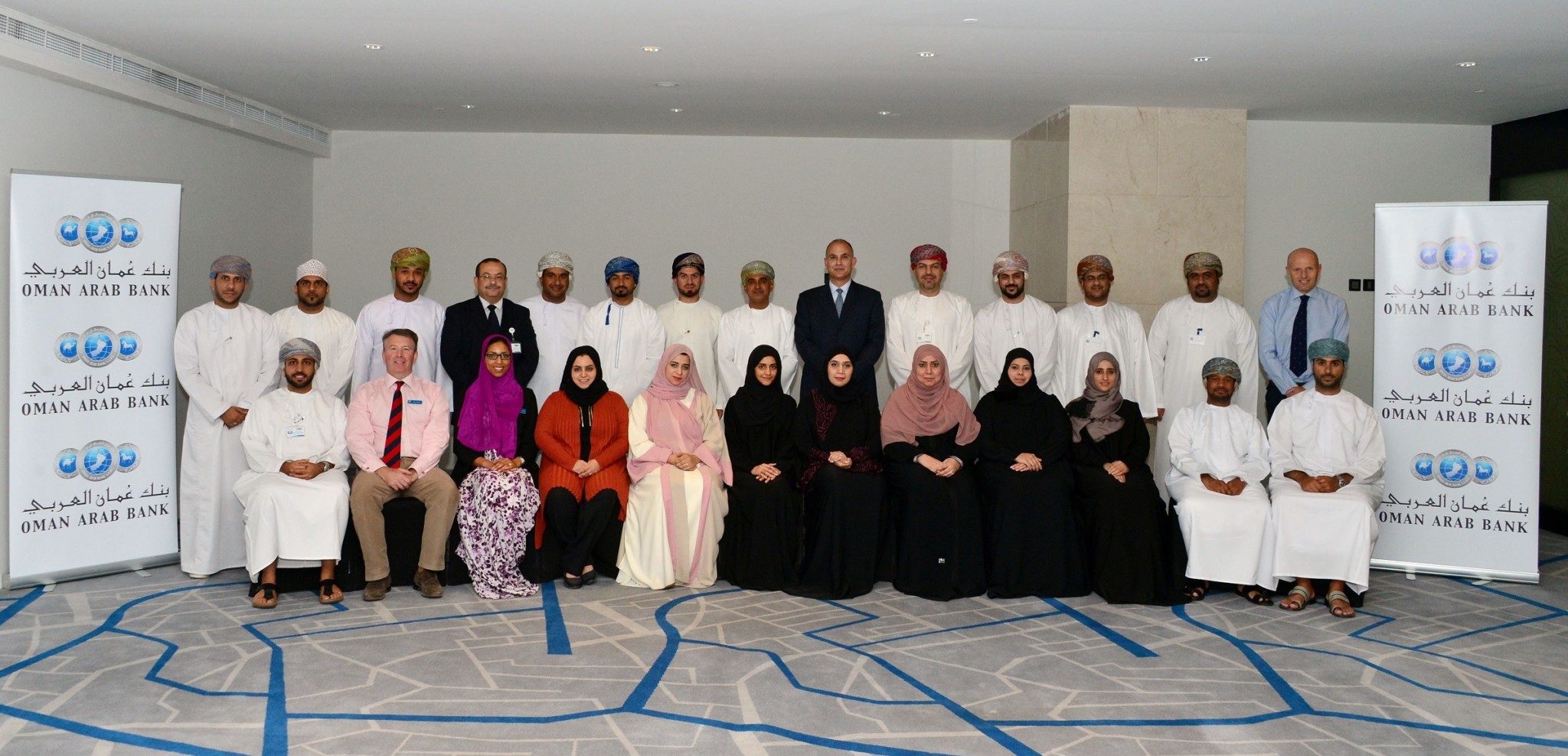 Muscat, 2nd November 2016 – 20 participants undergoing the second module of Oman Arab Bank's (OAB) 'Leadership Enhancement and Development' (LEAD) program welcomed a visit from Amin Al Husseini, CEO of OAB. The second part of the unique six-month multi-modular training initiative, which was launched to cultivate the skillsets of the bank's high-potential Omani employees, aims to enhance the situational leadership, decision-making, and motivational skills of its participants to prepare them for future management roles at OAB.
Since its launch, the program has delivered multiple capacity-building trainings, giving young and talented Omanis working with OAB the chance to enrich their leadership and management skills and position themselves as catalysts in the market. The first part of the program focused on building self-awareness and challenged participants to develop different leadership styles, roles, self-management, and practical coaching techniques.
Al Husseini, who spoke with the trainees during his visit said, "LEAD was inspired by our goal to nurture our Omani workforce and provide them with a fantastic opportunity to grow within the Bank. This is a strategic investment that represents the epitome of our talent acquisition and development strategy to accelerate the professional growth of our future leaders. By granting our team members the tools, instructors and training they require to reach their full potential, we are securing our talent pool and ensuring that they can manage whatever opportunities and challenges come their way."
LEAD was designed and is being facilitated by Inspirational Development Group (IDG), a global leadership and management performance consultancy. The program consists of four modules organized over a six-month period, with each module covering important skills related to leadership ability. Future modules will include a workshop dedicated to socialization, performance management skills training, advice from senior leaders, and personal development strategic mapping among other topics and themes. The highest performing delegates will then be taken to the Royal Military Academy Sandhurst as the culmination of the IDG program.
https://www.oman-arabbank.com/wp-content/uploads/Lead_program.jpg
0
0
Anas Assarie
https://www.oman-arabbank.com/wp-content/uploads/SiteLogo-300x97.png
Anas Assarie
2016-11-03 14:48:40
2016-11-08 15:16:17
OMAN ARAB BANK'S CEO INSPIRES HIGH-POTENTIAL EMPLOYEES TO SUCCEED DURING LEAD PROGRAM