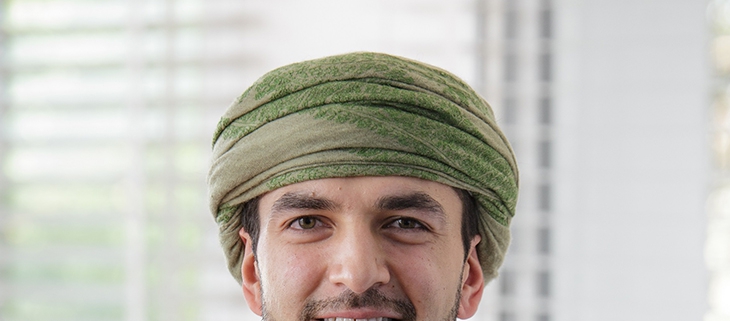 Muscat, June 8, 2021: Oman Arab Bank has launched an initiative to help low-income families that have sustained damage to their homes by the recent storm in North Al Batinah Governorate. This initiative is conducted in coordination with the Ministry of Social Development.
Commenting on this initiative, Feras Al Farsi, Sustainability and CSR Specialist at OAB said, "We continuously strive to strengthen our relationship with the community because that is one of the main pillars of our sustainability strategy. We encourage our employees from branches across the Sultanate to follow up with any families in need within the areas they serve and to inform us of any critical cases that require immediate support. We then review these cases and based on the analysis, take necessary action to support those that are affected. In this particular instance, The regional management of the Bank's branches in the governorate has presented a report to the executive management, which includes suggestions as to how OAB can provide support to families in need. This has been approved and we are coordinating with concerned personnel from the Ministry of Social Development for its implementation, alongside local SMEs, enabling them to benefit from this initiative as well."
The OAB initiative will be providing support to low-income Omani families in the governorate by taking care of house repairs via reputable local construction companies. The Ministry of Social Development will identify cases that require immediate support. The initiative will also support affected OAB employees residing within the North Al Batinah Governorate, under the direct supervision of the Bank's regional management.
"We always aim to organize our community initiatives in a way that will enhance sustainability and ensure our support reaches those who need it most, in the most effective way possible. OAB has created an integrated framework under which all the Bank's sustainability initiatives fall. These initiatives aim to highlight our three sustainability pillars, namely community partnerships, environmental responsibility and financial inclusion. This particular initiative is in line with the Bank's sustainability objective of enhancing community partnerships and providing support where needed – reinforcing its responsibility as one of the oldest financial institutions in the Sultanate," he added.
Oman Arab Bank has a rich and proud history as one of the first financial institutions to be established in the Sultanate. Today, the bank operates a nationwide network of 53 branches and representative offices with 160 ATMs spread across Oman. OAB provides a complete range of financial products and services through its OAB Online App.
https://www.oman-arabbank.com/wp-content/uploads/Feras-Al-Farsi-Sustainability-and-CSR-Specialist-at-OAB-S.jpg
570
730
Hilal Al Siyabi
https://www.oman-arabbank.com/wp-content/uploads/SiteLogo-300x97.png
Hilal Al Siyabi
2021-06-08 14:44:22
2021-06-08 14:45:08
OAB Supports Families Affected by Storm in North Al Batinah