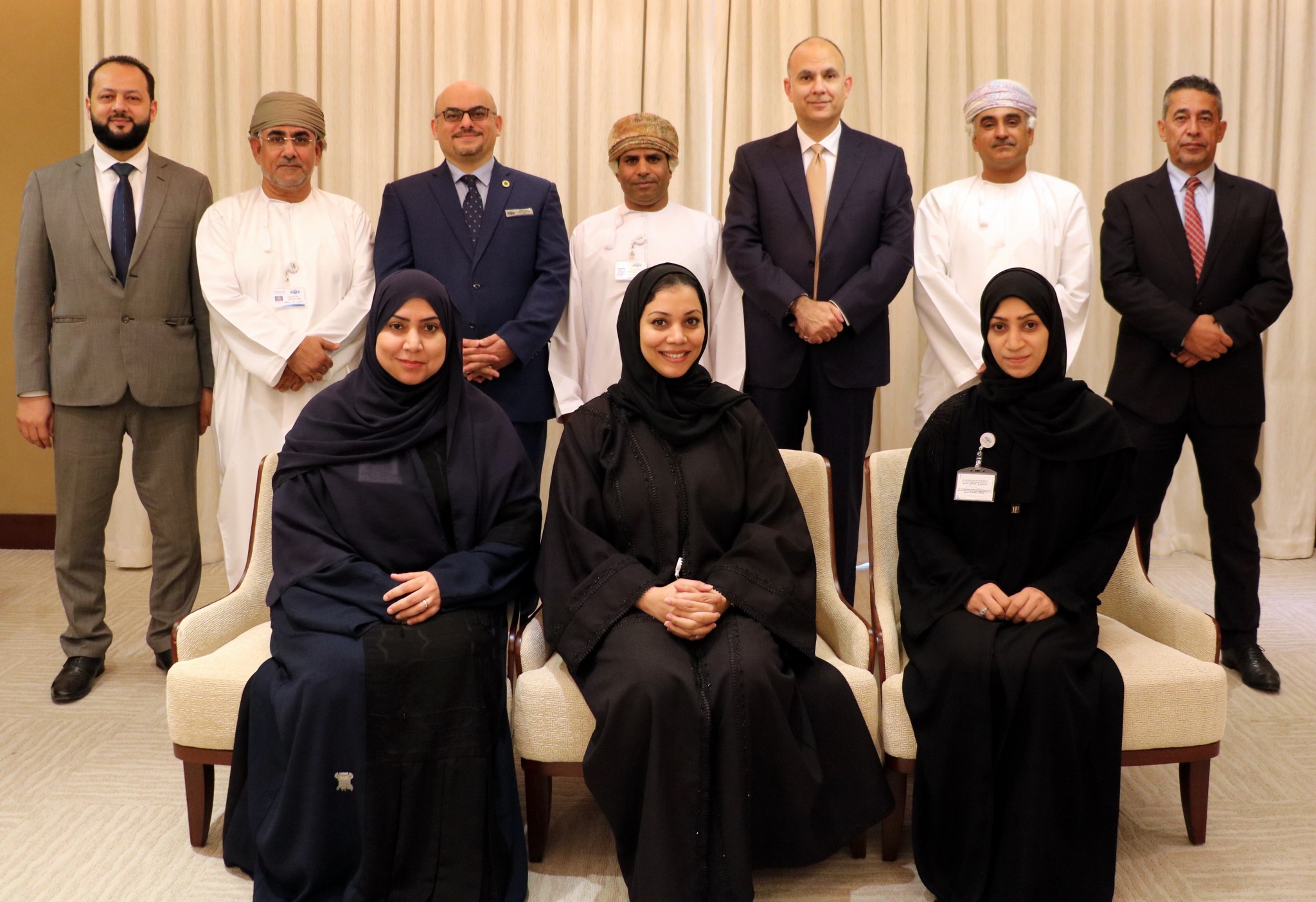 The new system performs daily banking transactions with high efficiency, accuracy and speed
OAB employees now have more time to devise solutions that are more in line with customer expectations
Muscat, December 18, 2017: In line with its strategy to transform itself into a pioneer in digital banking in Oman, Oman Arab Bank today launched the new Robotic Process Automation System; a first of its kind system in the Sultanate. This advanced system will perform most daily banking transactions, instead of them being manually done by employees, with the same efficiency and high accuracy and speed. This in turn will allow more time for the employees to devise solutions and services that meet customers' needs.
Commenting on this new strategic approach by the bank, Amin Al Husseini, Chief Executive Officer of OAB said, "Oman Arab Bank has a clear vision for the future, focusing largely on digital platform in line with the rapid technological advancements required for the continued development of market leading banking products and processes. With this system, a majority of these products and processes are being automated, allowing time for our employees to work on innovating and developing products that better meet the expectations of customers, if not exceed them. They can also now divert greater attention towards improving the level of service provided to our customers."
"This vision was initiated last year as part of a clear strategy to shift from traditional services towards more Internet-based banking services and products, smartphone applications, and social media channels. This also includes the redesigning of the bank's branches in line with this vision. Today, we are taking a new step in this process through launching an all-new electronic system, the first of its kind in Oman. It performs daily transactions with high efficiency, accuracy and speed without changing the general framework of the existing system. This will no doubt reflect positively on our customers' overall satisfaction, which is a key priority for Oman Arab Bank," he added.
Rashad Al Musafir, Deputy Chief Executive Officer also said, "The banking industry in general is currently undergoing a fundamental transition phase that may considerably change the nature and mechanisms with which they operate. We at OAB, in line with our vision to strengthen our position in leading the Omani banking sector and relying on our local experience of more than three decades, look forward to a future where we are the first choice for individuals, companies, and investors alike. It is for this purpose we continue to invest in providing a comprehensive and integrated banking experience that meets their every expectation."
The Robotic Process Automation System is one of the latest banking systems to be used in several countries around the world. It allows for the transferring of a majority of the Bank's day-to-day operations and processes to be carried out automatically without human intervention. In doing so, it helps increase productivity and reduces the possibilities of errors; whilst at the same time enhancing efficiency and speed thanks to a certified performance evaluation system. The automation this system provides extends to processes related to account management, approval of loans, and cards' operations, in addition to issues related to compliance and financial risks management, cyber risks, procurement and supply, finance, accounting, and other daily processes of banks.
In comparison with traditional automation, the robotic process automation system is characterised by its ability to adapt and develop itself through learning and artificial intelligence. This feature makes it capable of resolving repeated issues that previously needed a direct decision from an officer. Therefore, OAB employees will now have more time to develop work and communicate with customers, to better understand their needs and address them in best possible manner.
Oman Arab Bank is one of the first banks to be established in Oman, with a rich and proud history. Today, the bank operates a nationwide network of 65 branches and representative offices and 148 ATMs spread across the Sultanate. OAB provides the complete range of financial products and services for personal banking, corporate and investment clients.
https://www.oman-arabbank.com/wp-content/uploads/OAB-Robotics.jpg
0
0
Yazan Amro
https://www.oman-arabbank.com/wp-content/uploads/SiteLogo-300x97.png
Yazan Amro
2017-12-18 09:00:07
2017-12-25 17:18:29
OAB Launches Robotic Process Automation System the First of its Kind in Oman