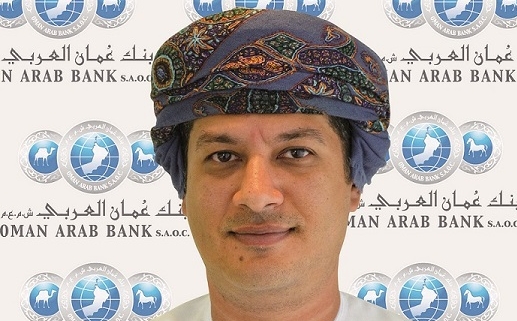 Exclusive discounts for the Bank's customers in more than 150 retail stores.
Travel, shop and dine using rewards points
Muscat, October 31, 2019: Oman Arab Bank recently launched its new smartphone app for its credit card holders. The app allows users to avail reward points earned by using their cards. The points can then be subsequently redeemed to buy tickets, shop, make hotel reservations and much more. OAB customers can avail exclusive discounts from over 150 retail stores in the Sultanate, including hypermarkets, ready-made clothing stores, hotels, fancy restaurants and famous electronics shops.
Commenting on the launch of the new app, Rashad Al Shaikh, the Deputy Head of the Retail Banking Group at OAB said, "The Bank is continuously working to develop its digital infrastructure and adding more products and high-quality services to enhance the added-value for its customers. In line with this framework, the launch of the OAB Rewards app aims to provide exclusive facilities for its customers at the biggest retail outlets in Oman, each of which that have been carefully selected to provide great value for the customers. These include an array of hypermarkets, electronics stores, clothing stores, and several hotels, restaurants and cafes, all of which are primarily aimed to serve our customers and enhance their overall experience with OAB".
The OAB Rewards App is available for both iOs and Android users and can be downloaded for free. After the customers register their information, they will be able to see their reward points and options to either utilise them or reclaim them as cash. Moreover, the App also hosts advanced biometric features (face and finger ID), to increase customer convenience.
"In Retail Banking, we recognise our customers as priorities by giving them only the best services we have to offer. Whether it is by providing them with exclusive opportunities and discounts, or saving their time while carrying out their daily transactions, we ensure that they do not compromise on spending valuable time with their families and enhancing their lifestyle. This is the future direction of the Bank, and we aspire to make our customers feel that we are their favoured life partner", Rashad Al Shaikh concluded.
Oman Arab Bank is one of the first banks to be established in Oman, with a rich and proud history. Today, the bank operates a nationwide network of 65 branches and representative offices and 152 ATMs spread across the Sultanate. OAB provides a complete range of financial products and services for personal banking, corporate and investment clients.
https://www.oman-arabbank.com/wp-content/uploads/Rashad-Al-Shaikh-2-e1556460736279.jpg
410
517
yazan Amro
https://www.oman-arabbank.com/wp-content/uploads/SiteLogo-300x97.png
yazan Amro
2019-10-31 09:00:16
2019-10-31 13:04:21
Oman Arab Bank launches new 'Rewards App'