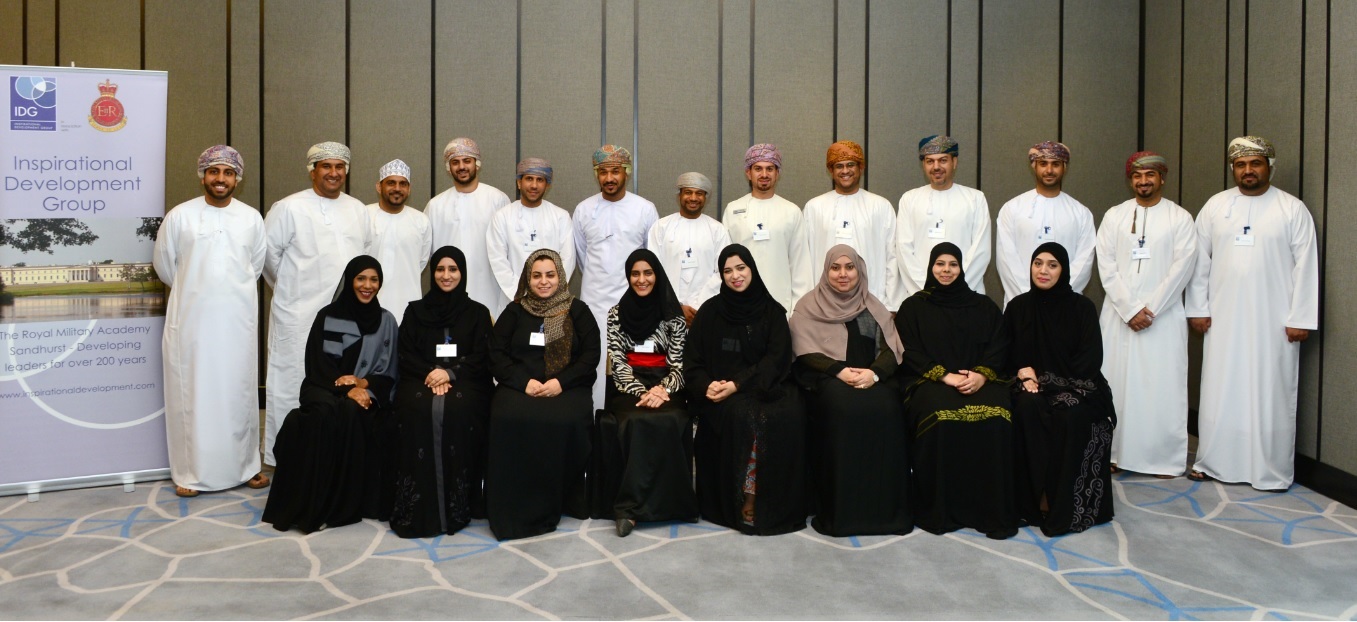 Muscat, September 6th 2016 – As part of its commitment to developing the industry's future leaders, Oman Arab Bank (OAB) recently launched a talent development program entitled 'Leadership Enhancement  and Development' (LEAD).  LEAD is unique and specialized leadership training that aims to cultivate the talents of high potential Omanis with guidance from international experts. The six month program has been designed to utilize best practices in order to empower participants with opportunity, managerial expertise, and high-level workplace solutions.
Amin Al Husseini, Chief Executive Officer, Oman Arab Bank, commented, "Developing the skillsets of Omani talent and enriching their lives with the tools they need to achieve their career aspirations is at the heart of everything we do. Since our inception, Oman Arab Bank has demonstrated its dedication towards aiding the professional growth of the Sultanate's national workforce by creating environments that enable them to thrive and be all they can be. The LEAD program was inspired by OAB's vision and will provide our young and highly motivated Oman Arab Bank family members with a first-of-its-kind opportunity to develop their well-rounded skills, learn from the best, and position themselves to be agents of change."
Adil A. Al Rahbi, Head of Employee & Organizational Development, explained, "LEAD is truly a quantum leap in capacity building. The initiative will tremendously accelerate the training and development of the Bank's next generation of leaders. The six month program has been divided into four, two-day modules with participants undergoing extensive leadership training to hone their expertise and develop the know-how required to spearhead their growth."
Al Rahbi added, "20 employees have abeen selected from a large number of our finest mid-level staff after an online 360 degree evaluation. Participants that have been selected will now continue into their first modules, where they will work side by side with some of the best motivational instructors specialized in leadership development."
"The program is a major breakthrough for OAB and our succession planning objectives and those who were not selected to participate in LEAD need not worry as it is the first of many new opportunities to come," Al Rahbi concluded.
LEAD has been designed in cooperation with Inspirational Development Group (IDG), and will be facilitated by a team from IDG, a global leadership and management performance consultancy. The company has channeled its long history of experience delivering high-quality and intensive work programs to some of the most prestigious organizations in the world. Closely affiliated with the Royal Military Academy Sandhurst, IDG has worked with some of the most important public and private sector companies in the region from its Middle East office based in Muscat. Former and current clients include the King Abdullah II Fund for Development in Jordan, Shell Petroleum in Qatar, and the Saudi Arabian General Investment Authority among others.
Gerry Woods, Regional Director Middle East, IDG, said, "IDG is delighted to be working with Oman Arab Bank to deliver a challenging and thought-provoking LEAD program. LEAD represents a strategic investment in OAB staff capabilities and delegates will be equipped with enhanced leadership behaviors that will ensure effective people development in the coming years. The top delegates will attend the Royal Military Academy Sandhurst as the culmination of the IDG program before embarking upon ongoing personal development plans. LEAD underpins an exciting continuous improvement agenda for people within OAB and the Bank is commended for such an ambitious and rewarding commitment."
It is worth noting that at the end of the program, participants will be on track to take on leadership positions within the Ban  and advance their career to contribute in furthering the Bank's success in creating a pool of talented employees. This falls in line with OAB's objective of preparing and supporting the Sultanate's national workforce. Today, OAB is proud to have a 94% Omanization rate.
https://www.oman-arabbank.com/wp-content/uploads/Lead_edited.jpg
0
0
Anas Assarie
https://www.oman-arabbank.com/wp-content/uploads/SiteLogo-300x97.png
Anas Assarie
2016-09-06 21:12:08
2016-09-06 21:12:08
OMAN ARAB BANK LAUNCHES "LEAD" FIRST-OF-ITS-KIND EMPLOYEE LEADERSHIP PROGRAM