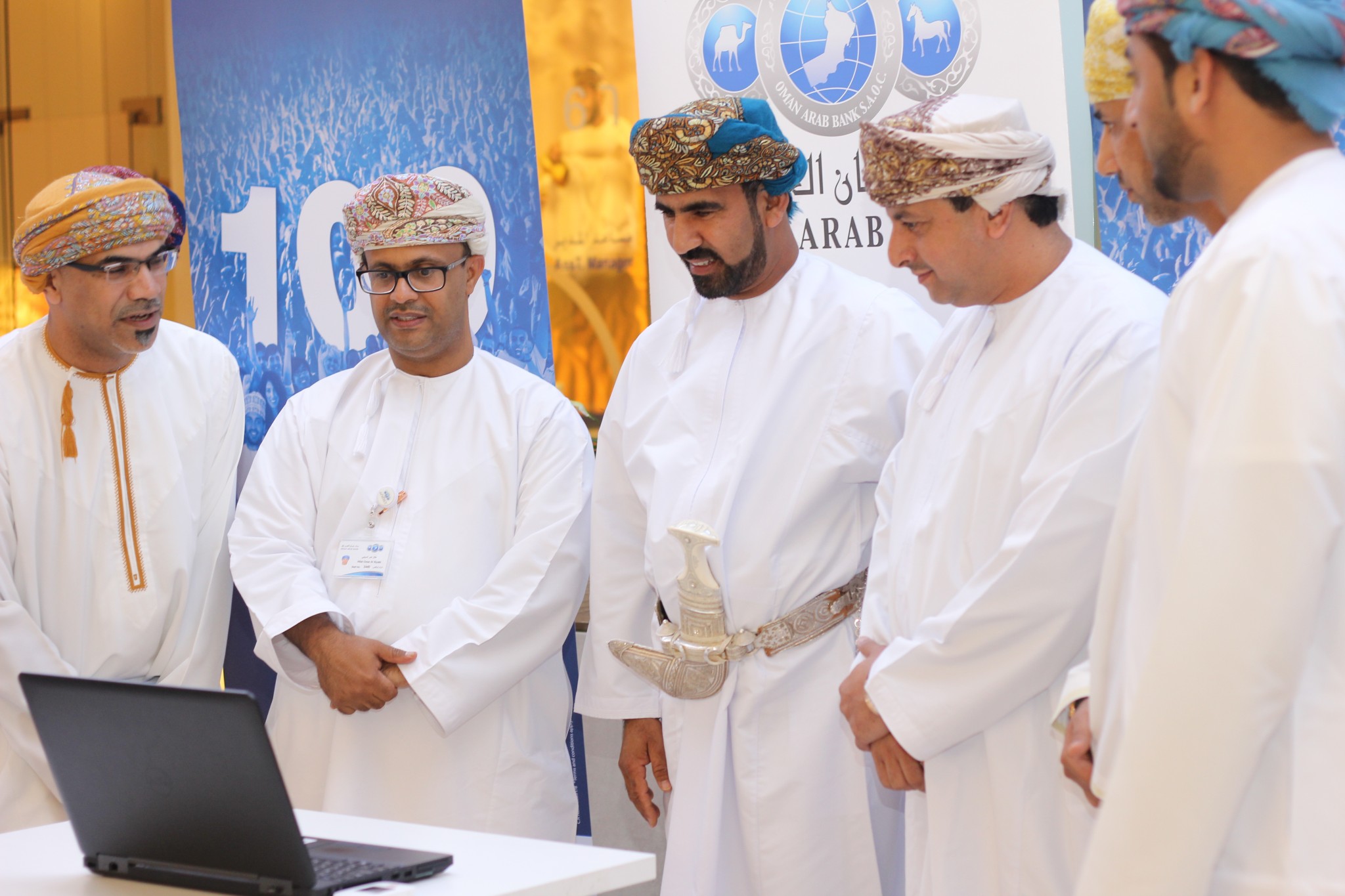 Muscat, April 10, 2017 – Oman Arab Bank (OAB), as part of its continued efforts to promote the savings habit, recently held its third monthly draw of this year's 'Hassad' Savings Scheme. Focused on the Dakhliya region, the draw was held live at the Nizwa Grand Mall under the auspices of H.E. Ahmed Bin Said AlHadhrami, Majlis Al Shura Representative for Wilayat Nizwa, and was attended by senior members of the Bank's Retail Department. The draw saw 40 winners receive OMR 500, together with 28 winners of OMR 1,000 and ten winners of the OMR 250 child account draws. The draw also saw two customers from the region win the bumper prize and 'elite' prize respectively of OMR 25,000 each, as well as announcing 20 lucky female winners on the occasion of International Women's Day.
Fahd Amjad, GM of Retail Banking at OAB said, "In addition to offering our customers the highest chances to win with our Hassad Savings Scheme this year, we also wanted to give greater focus to each of our branches across Oman. This is why we decided to alternate our draws each month covering our branches nationwide one month and covering branches in a specific region the next. This month we have focused our attention towards the Dakhliya region, focusing our draws for customers from each of the six branches located there; with a guaranteed minimum of two winners from each branch."
The draw event, which was held at the Nizwa Grand Mall on the evening of April 6, saw a number of fun activities being held for children including face painting, games, contests, and even a magic show.
Fahd Amjad added, "The Hassad savings scheme offers customers even more chances of winning, and this is a great motivation to save and have a more secure future for them and their families. For 2017, the savings scheme will witness 100 winners per month across various age groups, which makes it one of the most attractive saving schemes for our customers."
Launched earlier in the year, the new Hassad savings scheme ensures customers from every region and branch have an equal opportunity to win, with OAB conducting prize draws every month alternating between regions and nationwide draws. Each of the draw will ensure a minimum of two winners of OMR 1,000 per branch in that respective region, together with multiple winners of OMR 500 across all branches and one Bumper draw of OMR 25,000 per month. OAB customers need only open a 'Hassad' saving account with a minimum balance of OMR 100, in order to be eligible for these prize draws. The Bank will also be conducting region and nationwide draws for children's accounts with 10 winners of OMR 250 per month.
Oman Arab Bank's banking proposition 'Elite' for High Net worth customers will also benefit from the revised Hassad scheme. Elite customers will now be participating in a dedicated monthly draws with a prize pot of RO 25,000 monthly, together with a half-year and year end prize draw of RO 50,000 in June and December.
Oman Arab Bank is one of the first banks to be established in Oman, with a rich and proud history. Today, the bank operates a nationwide network of 65 branches and offices and over 135 ATMs spread across the Sultanate. OAB provides the complete range of financial products and services for personal banking, corporate and investment clients.
https://www.oman-arabbank.com/wp-content/uploads/Hassad-Draw-April.jpg
0
0
Yazan Amro
https://www.oman-arabbank.com/wp-content/uploads/SiteLogo-300x97.png
Yazan Amro
2017-04-13 17:55:09
2017-04-13 17:55:09
OMAN ARAB BANK ANNOUNCES NAMES OF LUCKY HASSAD SAVINGS SCHEME WINNERS FOR MARCH