Muscat, March 9th 2016 – Oman Arab Bank (OAB) announced its audited financial results for the year ended 31st December 2015. The Bank posted a net profit of RO 29.01 million for the year 2015 compared to RO 28.40 million reported in 2014. The Bank registered strong income and balance sheet growth in 2015 while strategic investments were made to upgrade the Bank's infrastructure and build sustainable business momentum.
Net interest income rose by 12% for the year ended 2015 to reach RO 49.13 million while non-interest income stood at RO 30.62 million, a 9% rise compared to the previous year. The increase in top line income was largely due to a robust growth in balance sheet during the year. OAB's net loans and advances increased by 21% to reach RO 1.52 Billion while customer deposits also rose by 9 % to reach RO 1.60 Billion as of 31st December 2015. Operating expenses for the year ended 31st December 2015 were higher at RO 43.523 million compared to RO 37.416 million for the same period in 2014. The capital adequacy ratio of the Bank is 14.28% as at 31st December 2015, which is well above the regulatory requirement of 12.625%.
The Bank's Shari'a compliant window, Al Yusr, also showed positive growth with the Bank's Islamic financing receivables more than doubling to RO 49.9 million as of 31st December 2015 compared to RO 20.83 million as of 31st December 2014. Customer deposits in the Islamic Banking segment also increased significantly to RO 49.39 million as of 31st December 2015 compared to RO 12.49 million in the same period of the previous year. Al Yusr has expanded to a nationwide footprint of seven branches located at Muscat, Al Buraimi, Sohar, Ibra, Nizwa and Salalah.
"Our 2015 financial performance demonstrates Oman Arab Bank's underlying ability to continue growth while managing risks in challenging conditions within the region," said Amin Al Husseini, Chief Executive Officer, Oman Arab Bank. "In 2015, we have commenced a transformational journey to enhance customer experience through our delivery channels including brick and mortar branches. We are investing in our franchise, to build on our already strong heritage of trust".
He added, "Oman Arab Bank has consistently delivered business growth over three decades which has advanced us into a reliable, trusted and accomplished institution that adds value to customers, employees, shareholders and the wider community."
OAB was established in 1984 following the acquisition of Arab Bank's branches in the Sultanate. For over 30 years, Oman Arab Bank (OAB) has been an active contributor to the Sultanate's ongoing growth and development by offering customers and organizations of all sizes innovative solutions complemented by in-depth local and international expertise. Today, OAB provides a comprehensive suite of products and services in Retail banking, Corporate and Project Finance, Investment Banking, Trade Finance and most recently, Islamic Banking. The Bank has provided financing for setting up major projects in Oman that have a wider economic impact including power generation, water desalination, aviation and infrastructure to name but a few.
Currently, the Bank operates more than 65 branches and offices, and more than 123 Automatic Teller Machines and Cash Deposit Machines in high footfall locations across the Sultanate that are supported by Arab Bank's 600 branches spanning five continents. The Bank's principal shareholders are Oman International Development and Investment Company SAOG (51%) and Arab Bank PLC (49%).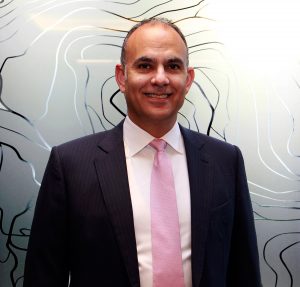 https://www.oman-arabbank.com/wp-content/uploads/Oman_Arab_Bank_Head_Office.jpg
946
1500
Anas Assarie
https://www.oman-arabbank.com/wp-content/uploads/SiteLogo-300x97.png
Anas Assarie
2016-03-09 11:32:49
2016-05-31 11:34:25
OMAN ARAB BANK ANNOUNCES 2015 FINANCIAL RESULTS