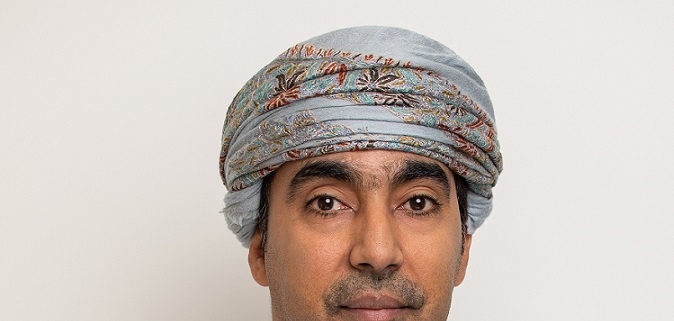 Muscat, February 27, 2019: Following the successful conclusion of the second edition of the 'Leadership Enhancement And Development' (LEAD) programme, Oman Arab Bank (OAB) has announced the names of the 20 Omani staff who will make the third cohort of this future LEAD 3 programme.
As part of the assessment centre process, all LEAD candidates were required to complete an online 360 degree evaluation and the shortlisted candidates were then invited to attend an internal interview. The interview was attended by several members of the senior management team and selected LEAD graduates. The 20 that were shortlisted were then also required to complete the online Strength Deployment Inventory (SDI) survey. The first module of LEAD 3, which was conducted over the course of two days, from February 12 – 13, focused on studying the individual results of these assessments in the context of self-awareness.
Commenting on the completion of the selection process, Adil Al Rahbi, Head of the Human Resources Division said, "Right from the beginning, we have realised the importance of building a pool of high potentials with well-structured career development plans and LEAD is the centre of our human capital development strategy. LEAD is more than just a modular or curricular programme. It is a personalised training intervention designed to address the mind-sets of the new generation, where more experimental and real-life learning situations are structured throughout the LEAD journey. LEAD is a programme that focuses on key elements, namely developing interpersonal skills, as well as developing the candidates' ability to co-ordinate, motivate and shape a team. This in turn involves taking already talented individuals and moulding them into future leaders of the sector."
LEAD 3 highlights the importance of Artificial Intelligence (AI) and how it is applied in the banking sector. Apart from the scheduled modular sessions, LEAD delegates will be exposed to practical trainings as part of post LEAD activities, including managing projects of their choice.
"We believe that having a skilled, talented, and motivated workforce is the key to success in such a competitive market. And it is just as important to have a team of highly qualified leaders to guide them. This is why we developed and introduced our LEAD programme. Over the course of the next six months, each of the delegates will see their leadership skills and behaviours enhanced to an entirely new level. They will also have the opportunity to learn from some of the best experts in leadership development, ensuring career development and growth for years to come," Adil added.
As with the previous LEAD programmes, LEAD 3 will be delivered in 4 x 2-day and 1 x 3-day modules spread across five months between February 2019 and June 2019. Each module will involve experiential learning as its principle methodology. There will also be two Socialisation Workshops; the first of which will be conducted before Module 1, while the second will take place after Module 2. In between modules 3 and 4, the 20 delegates will be split into four groups of five each and will be challenged with business project topics of keen interest to OAB.
LEAD is a unique and specialised leadership development program that aims to cultivate the talents of high potential Omanis with guidance from internationally renowned experts. The six-month programme has been designed to utilise best practices in order to empower participants with opportunity, managerial expertise, and high-level workplace solutions.
The 'LEAD' programme has been designed in cooperation with Inspirational Development Group (IDG) and is facilitated by a team from IDG, a globally renowned leadership and management performance consultancy. The company has channelled its long history of experience delivering high-quality and intensive work programmes to some of the most prestigious organisations in the world. Closely affiliated with the Royal Military Academy Sandhurst, IDG has worked with some of the most important public and private sector companies in the region from its Middle East office based in Muscat.
Oman Arab Bank is proud to have achieved the highest Omanisation percentage within the banking sector, nearing 96%. It is also one of the first banks to be established in Oman with a rich and proud history. Today, the bank operates a nationwide network of 65 branches and representative offices and 152 ATMs spread across the Sultanate. OAB also provides a complete range of financial products and services for personal banking, corporate, and investment clients.
https://www.oman-arabbank.com/wp-content/uploads/Adil-Al-Rahbi-Head-of-the-Human-Resources-Updated.jpg
465
674
yazan Amro
https://www.oman-arabbank.com/wp-content/uploads/SiteLogo-300x97.png
yazan Amro
2019-02-27 09:00:07
2019-03-14 01:50:20
OAB Staff Begin Journey towards Leadership with 'LEAD 3' Development Programme