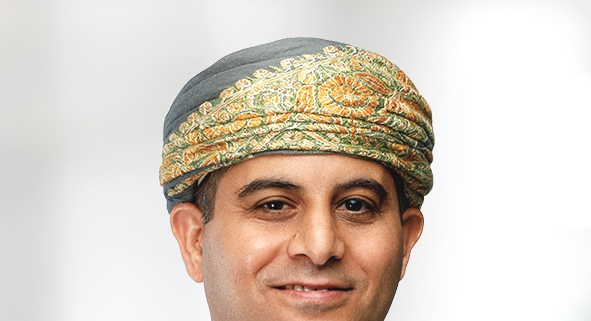 Muscat, January 25, 2022: Oman Arab Bank (OAB) announced the redemption of the Perpetual Subordinated Bonds (OAB PERPET. SUB OAB1) on 27 December 2021 in MSX (Muscat Stock Exchange). The bonds for OMR 30 Million were issued by the Bank on 29 December 2016, at an interest rate of 7.75% p.a. and listed on the MSX Bonds market.
Commenting on the notice, Sulaiman Ali Al Hinai, General Manager – Treasury, Investment and Government/FI Banking Group, said, "in order to attract foregin direct investment in country as well as diversify funding sources the Bank had successfully completed first international  issuance of AT1 Perpetual bonds of USD 250 Million in June 2021, which are listed in the International Securities Market of London Stock Exchange. Upon the completion of this issuance, the capital position of the Bank has strengthened significantly. We are also happy to redeem the bonds issued in 2016, at the first call option, which will enhance the investor confidence and prove the bank's permanent abilty to service its obligations."
As per the terms and conditions of the OAB PERPET. SUB OAB1 bonds, the Bank has issued an irrevocable notice to the holders of these bonds on 27 December 2021 that it will fully redeem all the bonds on the redemption date, 29 January 2022 by paying the  principal amount together with the interest accured for the period.
The Muscat Clearing and Depository Company (MCDC) will carry out the process of transferring the amounts to bondholders , based on their investor records. The bonds will be delisted from the MSX Bonds Market post redemption.
OAB has a rich and proud history as one of the first financial institutions to be established in the Sultanate. Today, the OAB Group operates a nationwide network of 51 conventional branches, 15 Islamic branches, 150 conventional ATMs and 15 Islamic ATMs in high footfall locations across the Sultanate. OAB provides a complete range of financial products and services through its OAB Online App. Customers can now digitally benefit from several other services, directly from the convenience of their mobile phones.
https://www.oman-arabbank.com/wp-content/uploads/Sulaiman-Ali-Al-Hinai.jpg
591
591
Hilal Al Siyabi
https://www.oman-arabbank.com/wp-content/uploads/SiteLogo-300x97.png
Hilal Al Siyabi
2022-01-25 14:58:13
2022-01-25 14:58:13
OAB Announces Redemption of Perpetual Subordinated Bonds